Monday-Friday:  8:00 am-4:00 pm | After Hours Emergency Service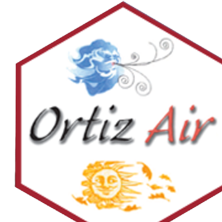 45407 SIERRA HWY LANCASTER, CA 93534
Palmdale, ca Air conditioning repair and furnace
A/C Repair Specialist Near Palmdale, CA
Ortiz Air had been proving air conditioning repair and heating service for more than 30 years. Our HVAC company provides residential ac services near Palmdale, Santa Clarita, and Lancaster, CA. Residents trust our licensed and insured HVAC technicians with all of their service needs.
Do you live near Palmdale, CA and need help with your A/C unit not working properly? Ortiz Air will travel to your home and provide a full point inspection on your air conditioning unit. Our experts will provide you with full diagnostics of their findings and honest recommendations for your next steps. 
We also provide full-service heating and furnace repair services. Whether you have a gas or electric heating system, we can service your home heating system. Some common problems we face with furnace units include safety switches, circuit board shortage, pilot lights, igniters and more.
Common Heating Problems That Require A Service Call:
-Furnaces not blowing warm air
-Noisy furnace or duct work
-Furnace running continuously
-Rattling, Squealing, Popping or Grinding Sounds
Rest assured that when you are in need of residential heating or air conditioning services, we are here to help. Our affordable HVAC repair services travel all around the Lancaster area, including Santa Clarita and Palmdale, California.
Call us today with questions or to schedule your next HVAC service. Call Now: (661) 952-9752